Airports
Whether it is quick directions to a departure gate or a relaxed browse for refreshments, Abuzz Wayfinders are perfectly suited to airports.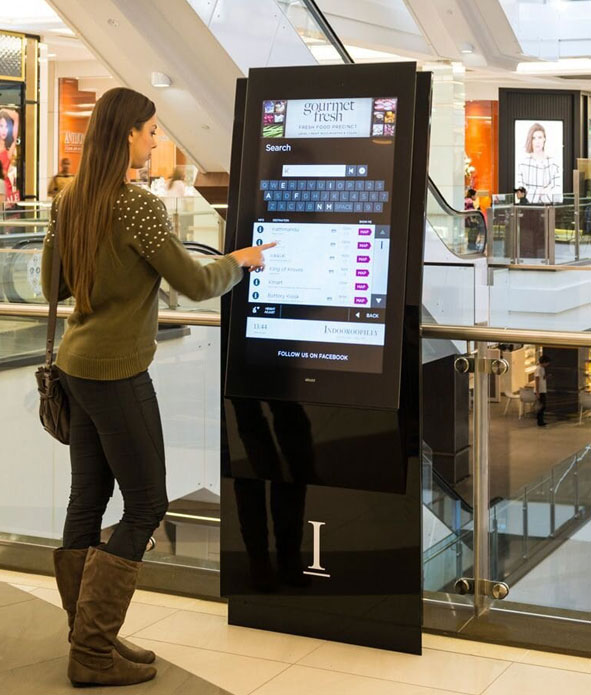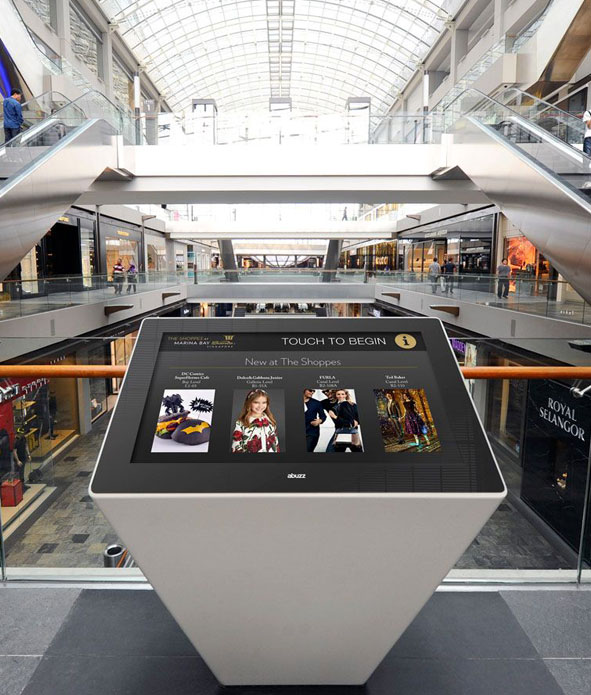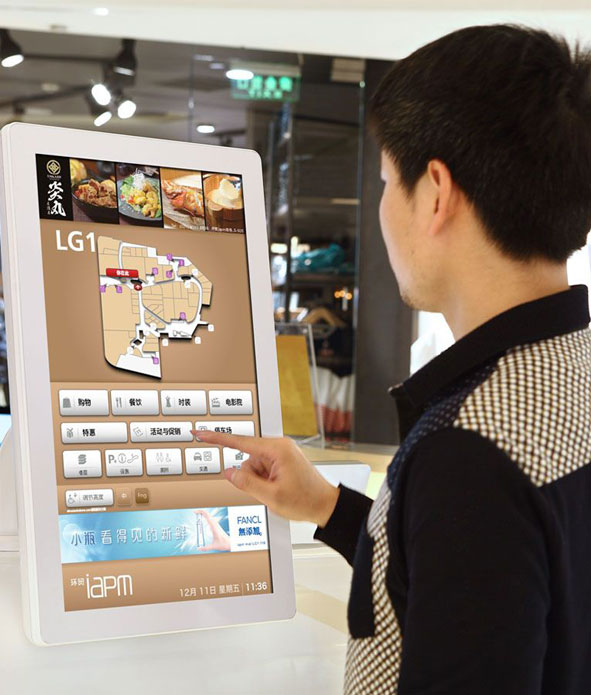 Airport Wayfinding
Airports are busy places, with arrival and departure gates, check-in desks, customs and security screening areas, retail and food outlets, car hire and transport areas, and a multitude of facilities, not to mention thousands of staff and hundreds of thousands of travellers. This makes airports an excellent environment in which Abuzz Wayfinder directories can assist.
At any one time in an airport there are visitors walking around with different individual needs. Some are looking to move through the various checkpoints in order to immediately board their plane. Some may be looking for facilities such as prayer rooms, luggage storage or toilets. Others have time to kill and are looking for shops, a restaurant, or entertainment. Abuzz Wayfinder directories accommodate all of these people and their specific needs, all with a few touches.
With the vast majority of visitors trying to pass through airports with minimum time wasted, Abuzz Wayfinder directories provide a timely service, sending travellers in the right direction without delay. Information is always up to date and updates or additions are instantly live across all units.
Media Opportunities
Another huge advantage of digital directories are their ability to display media using Abuzz's powerful Media Services. Airport staff can distribute and schedule all kinds of media including important airport announcements, promotion of airport retail or food outlets, or advertisements.
There are a number of additional solutions developed for retail environments which compliment the wayfinder solution or can be stand-alone. The include Website Maps, Mobile Wayfinding and media screens. The include Website Maps, Mobile Wayfinding and media screens.